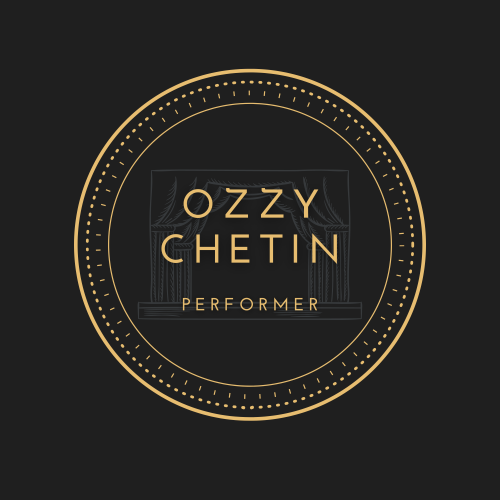 Özgür Çetin aka Ozzy Chetin was born on 28th September 1984 in Istanbul, Turkey. His ethnicity is a mixture of East Slavic, Mediterranean and Middle Eastern. Ozzy has been in the show business since he was a child as an actor, model and production crew. At the beginning of 2016 he decided to take things into professional level and had an acting training at a local theatre in Istanbul. The same year he got featured acting parts for several episodes at some of the most seen Turkish TV series; "Valley of Wolves: Ambush", "Evli ve Öfkeli" and "Görünen Adam".
Ozzy moved to Manchester, UK in late 2016. He had acting training at "Act4TV" hosted by Joe Simpson and at "Mint Casting" hosted by Suzanne Hall. In 2018 he worked at 10 student films, 2 music videos and a theatre project as a lead, supporting and featured actor. Ozzy also won a beard dating show hosted by Andrew Flintoff, produced by "Babyliss" in Manchester. The same year he was selected for an official role-playing job by Warner Brothers Entertainment UK as the "Agent 47" for the famous video game franchise "Hitman 2".
After having a busy year he moved to London in early 2019 to move further in his performing career. He attended to an acting workshop hosted by "David Schall" and had a formal stage and screen acting training at "Identity School of Acting" in London in 2020. His talent was being recognised which led him to get featured acting roles at some of the most popular British TV shows; "Top Boy" for Netflix and "I May Destroy You" for BBC One and HBO. In 2019-2020, Ozzy also appeared at 3 high profile feature "Bollywood" film projects, which were all partly filmed in London.
Ozzy learned the 'Meisner Technique' at an Australian acting community called 'The Actors Pulse' and trained at 'Gravy For the Brain' for a professional voice over business career in 2021. He studied Stanislavksi by reading his books. He had stage and screen combat training at ID Fight and motion capture training at The Mocap Vaults in London.
Besides working as an actor and voice-over, Ozzy is a model, SPACT performer and a trainee stuntman. He performs as a DJ and organises indoor club events as a hobby.
---